We'd Love Your Honest Feedback On Our Service!
Scroll down to see what others are saying about Jimmy's Roofing!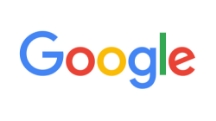 RATE US ON GOOGLE BY LOCATION:
OTHER PLACES TO PUBLISH REVIEWS:
"We had a big problem with our roof but all the guys at Jimmy's Roofing were able to get it done for us. The crew worked very hard and long hours to complete the job. Thank you to Ethan, Jon, Andrew, Jim, Melvin, Rafael, and crew for a job well done!"
Jim H
"Called Jimmy's Roofing because they had replaced the roof on my home in 2011. They did a beautiful job at a fair price. I call to have my roof on my pole shop repaired. They knew what might be needed and showed up earlier than they thought they could and did a great repair on the roof at a fair price."
Don C
"Excellent customer service. Honest company that doesn't try to bill for unnecessary work. Good communication via phone/text. Invoice included pictures of work done which was appreciated. I would definitely use them again in the future."
Elizabeth C
"Andrew has been really great to work with. He answers all my questions, is really considerate, and the roof looks great."
Crystal
Jimmy's Roofing has worked with our company numerous times over the years and we have always been happy with the work that they do for us. We've worked with them on a range of roofs, from new custom homes to replacing the membrane roof on a large commercial building. They are knowledgeable, professional, and competitive. "They have been great to work with in the past, and I look forward to continuing to work with them in the future."
Jared S
"We would personally recommend Jimmy's Roofing to replace your roof. We have a geodesic dome and the roofing was 30 years old. Tim's crew did a great job removing the old cedar shakes and cleaned up daily from their work. Michael and his assistant did an awesome job replacing the roof with an asphalt shingle that looks amazing! We would also like to commend Ethan for his intention in the extra work and invoicing process! Every one of the employees worked hard, they were very polite and did a great job keeping our yard and flower beds around our house cleaned up every day. Great job!!"
Myrna R
"They did a great job on our roof and made sure to fit us in before winter like they promised. David was great with making all the numbers work for us and making sure everything we wanted was included. Had a great experience!"
Jordan W
"Three weeks after Jimmy's Roofing installed our roof, we had a 70mph wind storm that lasted all day. Our roof was not affected whatsoever. However, several of our neighbors had roofing problems. I recommend them and let them know Jimmy's Roofing did a fantastic job, and they should consider your service!"
Grover L
"Jimmy's Roofing came through for us before the snow hit! The snow breaks are doing their job and we couldn't be happier. Great communication and customer service."
Lacey A
"Jimmy's Roofing recently replaced my entire roof. Jon Mathes is knowledgeable, professional, punctual and a good communicator. The job was started and completed timely. The crew was punctual and efficient. The job site was clean at the end of the day and when the job was completed. I recommend Jimmy's and would use them again for my roofing needs. My roof looks great!"
Diane R
"I recently had Jimmy's Roofing (Mark & Ethan) out to diagnose and repair some leaking gutters on my home. The needed repairs involved repairing the roofing around a chimney and took an entire day. I have used Jimmy's Roofing previously to replace two skylights, so I know the company does quality work. My recent experience was also excellent. Mark & Ethan were punctual, courteous, knowledgeable and thorough. They explained what needed to be done and answered all my questions before starting. They cleaned up the work area so well it looked better than before they started. I will definitely use Jimmy's Roofing in the future."
Bruce F
"All of the roof workers were courteous and considerate and cleaned up as they went along. The job was completed in a timely manner and very professional."
Nick D
"The roof looks great! My situation with the roof was a great challenge for them and they did a wonderful job with all the obstacles. Thank you so much guys!"
William R
"Our company Dynamite Enterprises gets to work regularly with the team over at Jimmy's Roofing. They are the first we call after a windstorm or needing a quote on a new job. When you have someone working on your roof, you need a team thats experienced and dependable. That's Jimmys."
Kris K
"Very good company that cares about their workers as much as they care about their customers! I highly recommend Jimmys Roofing!"
Kevin S
"The workmen called a day before to let us know arrival time and they showed up right on time. They were polite, neat and clean, and very helpful. In one area that we thought there was a roof issue, they showed us the issue was a lot less than we thought (not the roof) and in another area they followed the water trail until they found the root cause and were able to fix it. They did not leave any debris and knocked on the door, letting my wife know they were completed. All-in-all, a great experience and highly recommended."
Rick G
"I called Jimmy's Roofing in a panic because I had water running into my window and was scared it was a roof leak. Water damage or potential water damage is never good! From the first moment I called, I was treated with kindness and respect (thank you Jennifer)! They came out late Friday and both service men were professional, thorough, and found and fixed the problem quickly. I'm so grateful it wasn't coming in from the roof, but a nearby vent! All is well and no more water problem! Thank you from the bottom of my heart."
Jill W
"David is a pleasure to work with! He is professional, courteous and always kept me in the loop. He worked really hard to find us the best financing program avaliable to fit our needs! Just signed a contract! I will post again when the job is complete. Thanks David!"
Jesse J
"It is not often we have an experience that can be rated five stars from beginning to end but our new roof by Jimmy's deserves such a rating. They were winners in every category: pricing, product, workmanship, work ethic, professionalism, and customer satisfaction were all top notch. It was a pleasure doing business with them and they have gained a loyal customer."
Katy B
"They gave us several options to fix our problems and they recommended another contractor to help with issues that they don't handle. Jimmy's arrived on the date and the time agreed upon and billed us for the cost of their bid- not a penny more. Polite, concerned and professional!"
Jose C
"With 3 different contractors working on 3 different projects this spring (a new deck, adding a sun room, & re-roofing the house and garage), I could find a few things say about each. I could criticize a few things with one, a lot of criticism for the other, and only compliments for the employees and the job well done by Jimmy's Roofing. Very professional. Thanks a ton."
John H
"Mark and Ethan came to fix a leak on my roof and they were very professional, friendly and efficient! I would definitely recommend them for your roofing needs."
Shelby A
"TOP notch Service. They came out to fix my roof in the snow and cold weather, after they left it still have a small leak and they were more then happy to come back out and fix the problem again in the snow and ice, thanks Jimmy's Roofing I will recommend you to everyone I know and continue to use you for all my roofing needs."
Mark M
"Everything went perfectly from the estimate process to the final walk around. The proposal process was the most professional I have seen. The communication was also excellent. There isn't anything I can say that did not go perfectly, including resolution of problems that inevitably come up. I recommend Jimmy's without reservation."
Brian W
"John did a great job. Very detailed pictures to show what was wrong then what it looked like after it was fixed. I will definitely use Jimmy's Roofing again."
Kimberly D